Posted by accademia
On 24 gennaio 2021
0 Comments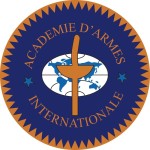 (English version below)
L'AAI publie le nouveau Règlement pour l'Escrime Artistique Sportive, qui comprend les spécialités classiques de Solo, Ensemble, Duel et Bataille et la nouvelle spécialité de Leçon d'Escrime (Fencing Lesson).
Le Règlement est obligatoire ne varietur pour les événements officiels de l'AAI, y compris les Championnats du Monde dans toutes les catégories, les compétitions de Coupe du Monde et les compétitions nationales de qualification.
Les dates et modalités d'inscription aux cours de formation et de certification AAI pour les arbitres internationaux d'Escrime Artistique seront annoncées prochainement.
—-
The AAI publishes the new Regulations for sport Artistic Fencing, which includes the classic specialties of Solo, Ensemble, Duel and Battle and the new specialty of Fencing Lesson.
The Regulations are mandatory ne varietur for the official AAI events, including the World Championships of all categories, World Cup competitions and National Qualification Competitions.
The dates and procedures for registering the AAI training and certification courses for international referees of Artistic Fencing will be announced shortly.